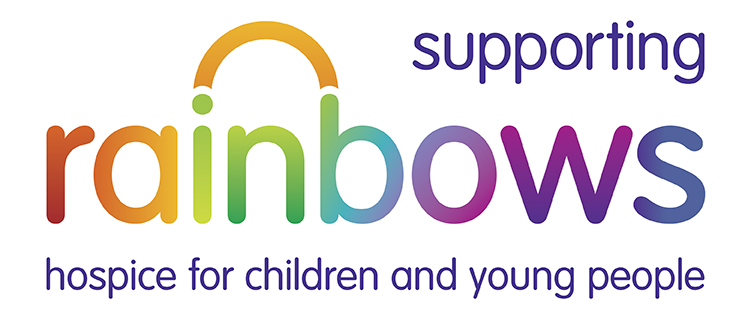 I've been drawing caricatures for 22 years this year and every year I'm contacted by multiple charities to support their cause.
All of the charities are worthwhile and make a massive difference to their beneficiaries. Without getting all Smashy and Nicey about it, I've supported a variety of charities including The Neo-Natal Unit at Nottingham City Hospital, Matthew's Charity and Great Ormand Street.
This has involved drawing at events, offering raffle prizes and assisting with fundraising – I even built a website for one organisation! The problem is, I can't support everyone I would like to. Many of the requests come in very late before an event and usually take place in the summer when I am at my busiest entertaining at weddings. For a while I have thought about choosing one single charity to support, and really put the effort in with them. Well, let me tell you, I've found that charity and it has changed my life.

Rainbow's Hospice for Children and Young People
I've never been to a hospice. I always imagined them to be a softened off version of a standard hospital – nicer curtains but still those hard beds and the smell of disinfectant. Things couldn't have been more different when I visited Rainbows as part of my marketing role at BeeNoticed Ltd.
Rainbow's have purchased a number of our marquees and banners and the visit was to keep in touch, strengthen our relationship and to see if there was anything else we could support and provide.
From the moment we entered the building you could feel the warm and friendly atmosphere. We were greeted with smiles from everyone we met.
Our tour was lead by Maggie Deere, Rainbows' Nottinghamshire Community Manager, who was clearly busy with a very long to-do list, but she made us so welcome and took the time to show us all around the hospice.
The facilities at Rainbow's are second to none and they've worked hard to make it feel like a home from home. There's an art room, music room, sensory room, pool… It was amazing. It wasn't long before it got me thinking… what would I do if one of my own boys became ill or had an accident? How would we cope? Where would we turn? What would we do? It chokes me up even now.
https://www.youtube.com/watch?v=Kj-_DbYcBeY
A few times on the tour we heard stories of how the hospice has supported families, especially the siblings of ill children, and have helped them live their final days to the full – more than once I had to ask Maggie to stop for a moment while I caught my breath and fought back my tears (I'm a bit emotional anyway so it was only to be expected!).
If the worse did happen, and I hope with all hope that it never does, Rainbow's is where I'd want to take my family. They care. It is the most obvious aspect and is clear to see at every level. Everything – literally EVERYTHING is tailored to support the families – there's even a section for older teenagers to hang out and be, well, teenagers. It was unbelievable, and it opened my eyes to a part of life I had just completely blocked out.
At the end of the tour, we sat down with a coffee and I just had to offer my services. I want to help. I want to contribute, and I want to tell everyone about the fantastic service they offer to families at the worst times of their lives.
I'll be at some of their events this year and have also offered a cartooning workshop with the kids. There's also a big fundraiser that I'm planning so watch out for that!
I would LOVE you to support the charity with me. I'll be asking for donations and for you to spread the word – let's make a difference – just imagine if a similar fate landed at your door, where would you turn?