Wedding Caricatures - fast, fun and totally unique wedding entertainment for your big day!
How are you going to keep your wedding guests entertained throughout your big day?
The question has been popped and you've said 'Yes!' Now the planning starts for the one special day in your lives that you want all of your family and guests to remember forever.
Planning your wedding is the most exciting and romantic time of your life.  Every wedding is special because every bride is different and its the planning that will make your day unique. After you've arranged the venue, the photographer, and of course the dress, the next thing on your 'to-do' list is the wedding entertainment...
There are hundreds, if not thousands, of options available to you  – a band, a string quartet, a chocolate fountain, a disco…the possibilities are endless, and prices can vary widely. Most of the choices available to you only keep your guests entertained later on at the evening reception, but what about the lull in-between? Having too much time between the ceremony and the reception is often a complaint at weddings, with guests becoming restless and at worst, bored. If you are having your ceremony early in the day, with a meal and speeches, but not having your reception until the evening,now would be a great time to think of some unique and memorable entertainment ideas to fill the lull.
Hire Beefy to keep your guests entertained!
Hiring Beefy as your wedding caricaturist is probably the most memorable and fun way to keep your guests entertained.  My cartoon portraits will have your guests rolling in the aisles, and it's not just the ones being drawn that are entertained, wedding caricatures by Beefy's Caricatures are a real spectators experience too!
Fast - each caricature takes between 3-5 minutes per person
Friendly - the emphasis is on everyone having a good time - no nasty pics
Fun - Beefy will have them laughing in the aisles
Unique - your guests take home a unique gift to remember your day by - what other entertainment offers you that?
"Mark is amazing!! His caricatures are exceptional quality and very life like! It makes all the difference when you have a caricature and the person drawing you has a massive smile on their face which just makes you laugh, it takes the awkwardness out of it!"

Dan & Sarah Birkin Derby
"We hired Mark for our wedding and were blown away by the quality of his drawings and the speed in which he produced them! All our guests were over the moon with their pictures and praised Mark's larger than life personality. He made everyone feel very comfortable and at ease while he drew them. We would not hesitate to recommend him to anyone. A very professional but down to earth artist – we had a great laugh with him. Book him now!"

Chris & Nicola Wilson-Allott Nottingham
"I hired Beefy's Caricatures to entertain my guests at my wedding last night. I cannot recommend him enough, we all had so many laughs and the guests absolutely loved him. His work is fantastic and on point. My wedding reception wouldn't have been the same without him! Well worth every penny for all the memories made, this definitely was a highlight to such a special day. Thank you so much Mark!"

Tom & Jodie Eames Mansfield
Pricing:
Pricing may vary but as a guide my fee for the East Midlands area (Nottingham, Derby, Leicester, Lincoln, Loughborough) is:
2 Hours = £275 (minimum booking - must be within a 1hr drive of NG5)
3 Hours = £375
4 Hours = £475
Day rates on request
**Please note - I do not work on a 'pay-per-drawing' basis - thank you.
I get booked up fast - fill in the form below to enquire about your date: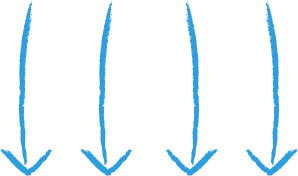 Enter your full name, email address, wedding date and venue location below to check availability

If you experience any issues submitting the form, please email the details to: beefy@beefys-caricatures.com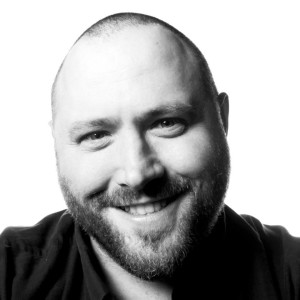 Got any questions?
If you've got any questions or queries you can head over to my Frequently Asked Questions page or drop me an email at beefy@beefys-caricatures.com and I'll try my best to answer them for you!